Fundraising
Mountain rescue services in the UK are provided by volunteers organised by several charities which rely on donations to be able to operate. While the club hopes never to require these services, fundraising for them is important to the club and so we organise lots of challenges and events to this end. In the past these have included selling doughnuts on trips, quizzes and competitions and more strenuous activities like the Yorkshire 3 Peaks Challenge and the annual Bogle event.
There are lots of ways to be a part of these adventures and raise money for a worthy cause. We promise you won't forget it! An outline of our plans for this year is below, but of course keep an eye on your inbox for details nearer the time. You can also join us on our Facebook event page to join in the discussion.
Pub quiz and raffle
Wednesday 3rd October 2012
Our first fundraising event of the year was a pub quiz and raffle held at Jabez Clegg which raised £55.10 for Mountain Rescue!
Yorkshire Three Peaks Challenge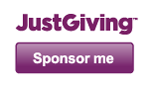 Friday October 26th 2012
We will be heading to the Yorkshire Dales for the weekend and tackling the challenge of Yorkshire's three highest mountains - Whernside, Ingleborough and Pen-y-ghent. The walk is approximately 40km and we aim to complete it in 12 hours! So join us on our noble quest to raise money for the Cave Rescue Organisation who provide cave and mountain rescue services in the Three Peaks area.
Sign up for this trip will start on Monday 8th October (a bit earlier than usual since it is a special occasion) at the usual place and time - 12:30 to 13:30 in the Student Activities Centre in the Students' Union! Please help us raise money for the Cave Rescue Organisation by donating on our Just Giving page today!
Find out more about the Yorshire Three Peaks Challenge.
Bogle
Saturday 2nd March 2013
We will again be tackling this gruelling 88km course around Manchester in 24 hours (what a crazy adventure, isn't it?) and again raise lots and lots of money for charity. Last years' efforts raised over £1000 and we hope to do even better this year!
Find out more about the Bogle on the Manchester RAG site.
Welsh 3000s
Friday 19th April 2013
The Welsh 3000s involves tackling all 15 mountains in Wales with height above 3000 feet and hoping to complete them in 24 hours. (Most a lot quicker actually!) This is a great physical challenge and is set in one of the most beautiful places in the British Isles and we want YOU to be part of it!
Find out more about the Welsh 3000s.
Find out more about mountain rescue organisations in England and Wales and in Scotland.